Show notes
Matt Weiss is one of the most interesting guys to talk with. I first met him at Entrepreneur Organization and was on his Super Bowl & Business Committee which had such great guests as Odell Beckham, Mike Tannenbaum, and Steiner Sports. He has made his money as a business, owner his law firm,but most recently launched a film making career with the Story of the "Man in the Red Bandana" which chronicles in documentary format the story of Wells Crowther and 9-11 and how he saved so many people before he tragically died in the 9-11 terrorist attack. You will learn what passion can really get done for you.
Enjoy this podcast!
Thanks for being a special guest...go to to https://acorns.com/invite/T4FDX8 to claim $5 as your first investment. Acorns provides micro investing that anyone can do and get extra cash from their every day lives.
Also as a special guest please go to www.nfldraftbible.com and put in code Draft2016 for 30 days free membership to the largest independent authority on THE NFL AND THE NFL DRAFT.
visit Dave Schuman @nucfootball on twitter
Hosts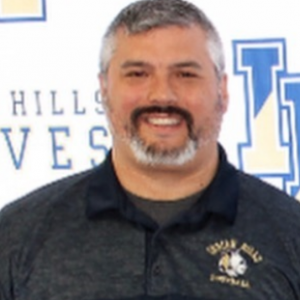 David Schuman
CEO of NUC Sports, Founder of Success For Life Podcast, and Football Head Coach
View episodes
Guests
Matthew Weiss
Founder Weiss and Associates and Film Producer of "The Man in the Red Bandana"
View episodes