Show notes
Nick talks about new ways to do business that will succeed wildly in the any business. These Growth Hacks will help you generate leads and learn a new way to do business. @nickkullin is his twitter account and you can find out about his business at . He has amazing tips and ideals on growing your business and drops his "value bombs" which includes discussion on how people should not focus on thinking outside of the box but focus on "making the box smaller" by tapping where their audience lives. He also talks about the "life is not structured" so you must be able to adapt to that from a business standpoint.
Enjoy this podcast and learn today! Please also go to iTunes and rate the podcast and comment.
As a bonus visit our sponsor NFLDraftBible.com to get all the latest on your favorite NFL team and use code football2016 for 50% off your membership for life. Visit Acorns.com and download your acorns financial account and get your first five dollars free when you sign up using david schuman's invite code https://acorns.com/invite/T4FDX8 .
Hosts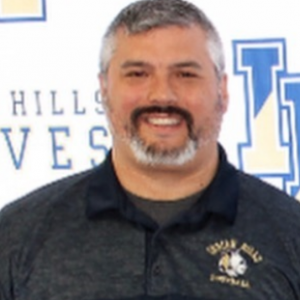 David Schuman
CEO of NUC Sports, Founder of Success For Life Podcast, and Football Head Coach
View episodes
Guests