Show notes
Interview with Jodi Krangle the voice actor to build your brand, explore sound in business and ASMR
Audio branding – what is it? Why is it important?
How powerful sound can be – It can cut through the noise to make a deeper connection with your listener
Strange facts about sound – Did you know that you can influence what you taste by what you hear?
Voice overs – how to get into it, why it's a business as well as a craft – and how being musical helps
Self-employment Strategies – how outsourcing has saved my life
Being an Introvert & a Business Owner – There's a difference between "being shy" and being an introvert If you think I'd be a good guest for your show, feel free to reach out!
Links mentioned in this episode:
www.nucsports.com *www.myfootballcamps.com www.coachschuman.com
Jodi@VoiceoversAndVocals.com www.voiceoversandvocals.com
---
This podcast is powered by ZenCast.fm
Hosts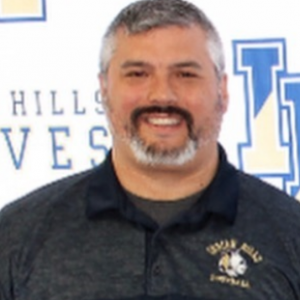 David Schuman
CEO of NUC Sports, Founder of Success For Life Podcast, and Football Head Coach
View episodes
Guests