Show notes
How to Make $10,000+ Before Your Book Hits Shelves with a Pre-Launch Campaign with Jesse Krieger and Dave Schuman #books #writing #authors
In this podcast we break down: How to get published How to organize your book How to promote your book and make money before it launches What type of book succeeds
How to 10X Book Sales Revenue with a Pre-Launch Campaign and Build Momentum Towards Your Book Launch How to Bring Money in the Door right away (instead of waiting for Months for Book Sales Royalties) How to Avoid the Biggest Mistakes of Launching Your Book, to Save You Time, Money and Soul-Crushing Frustration
Get your free assessment from Jesse at Publishizer.com and my.10kbeforelaunch.com Go to www.successforlifepodcast.com to see the podcast
Do you want to be a guest on the show
Coach Schuman's channel is focused on helping you become the best you whether that's an athlete, in business, in football or in life.
He can be followed at @coachschuman on twitter @coachschuman on tik tok @coachschuman on instagram
Find out more at: http://nucsports.com/ www.topprospectelite.com www.receiverarch.com www.lifehomesafe.com
See more videos like these at www.nucsports.com. If you are an athlete looking to get your name out there go to www.nucsports.com/prospect and fill out the info to go directly to over 5000 college coaches for FREE.
Hosts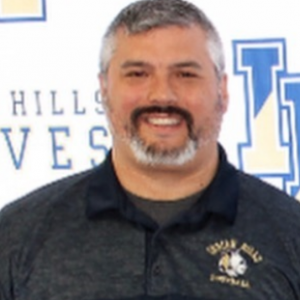 David Schuman
CEO of NUC Sports, Founder of Success For Life Podcast, and Football Head Coach
View episodes
Guests